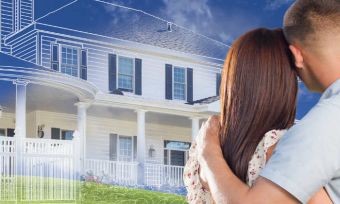 CONSTRUCTION &
PUBLIC LIABILITY INSURANCE
New Home/ Renovations/Extensions
---
Owner Builder Insurance. When embarking on a major project like a new home or a major renovation, getting your planning and preparation right will lead to a much smoother project. However, no matter how well you plan, things can and do go wrong and it is essential that you have the appropriate insurance in place for your project. Insurance is a necessity, not a luxury.
---
Construction and Public Liability Insurance comes under many names: Construction works, Contractors all risk, Contract Works, Construction Insurance, All risks Insurance, Site Insurance, but is the same policy that covers new homes and renovations/extensions.
The cover comprises two parts,
Material Damage – Protects the Owner Builder for losses caused by fire, theft, burglary, vandalism, flood, cyclone, storm, wind and Water damage.
Public Liability – Protects the Owner Builder from third party Injury and Property damage. Eg. Neighbours car damage.
A major building project can be stressful; unexpected events such as a flood, fire or theft of materials could seriously impact on both the timescale for the build and costs and could have a disastrous effect on your ability to finish your new home. With a major project, it is essential that your investment in both time and money is protected against any major problems. It is therefore essential that you have adequate Construction and Public Liability insurance cover in place and indeed, if you are borrowing to finance your project, you will be required as a condition of your mortgage to have the cover in place.
For Renovations/Extensions, Owner Builders need to Insure not only the building work, but also the existing home that is being renovated/extended.
Why? Home and Contents Insurers often do not cover building works over a certain value
(eg. $20 000), some exclude storm, water damage, even Public liability and all exclude contents cover. CHECK!
Owner Builders, when deciding to purchase construction Insurance, need to be comfortable that the cover fully protects their project!
Questions need to be asked, Does the policy cover? e.g.
Subcontractors negligence.
Tools? What amount?
Policy extendable after 12 months?
Flood, not just Riverine – Do NOT purchase Owner Builder Insurance unless it covers FLOOD! Tasmania and in particular Hobart have suffered from a $20 Million claim (So Far) event whereby FLOOD has not always been included in the policy!
Contents?
What are the excesses for each?
CHECK
Make sure Construction and Public Liability Insurance is bought before work starts as the insurer will treat the project as commenced works and charges a lot more. Plus you have no cover prior to the start of the policy in the event of theft or a public liability claim.
BENEFITS OF OUR POLICY
See our Quick Check Chart to know what you are covered for
Click here
Policy Covers:
| | |
| --- | --- |
| Fire | Storm, Wind & Water and FLOOD Damage |
| Public Liability | Third Party Property Damage |
| Theft | Liability due to Negligence |
Consider the Following Options:
| | |
| --- | --- |
| Protect existing home and contents | Already started – commenced works |
| Materials stored off site for safe keeping | Extendable policy period beyond 12 months |
| Licenced builder to lock up options | Qld is covered |
Automatically Covered at NO additional premium:
| | |
| --- | --- |
| Sub-contractor liability protection | $5,000 tools cover |
| Removal of Debris (10% of sum insured) | Worker to worker protection |
| Professional Fees (10% of sum insured) | Expediting Expenses (10% of sum insured) |
| Increased cost of works (10% of sum insured) | Goods in Transit $50,000 |
| Prime Cost items included | Mitigation Expenses (10% of sum insured) |
| Restoration of Records (5% of sum insured) | Temporary Protection (5% of sum insured) |
| Goods in storage cover $50,000 | Automatic allowance for excavations for up to 5 meters |
| Property in your Care, Custody and Control | |
Why choose AOBIS?
| | |
| --- | --- |
| Low excess available | Cover QLD |
| Vibration, removal or weakening of supports and/or underpinning covered | Injury to contractor/sub-contractor/labour hire covered |
| Demystifying insurance and protecting you, the owner builder | Fast and client focussed claims management |
| We cover new homes, renovations and extensions, alterations and additions, commenced works, builder to lock up, kit homes and mud brick homes | Heritage in Owner Builder since 1996 exclusively building and renovation |
FAQs

Frequently Asked Questions
Welcome to our FAQs section, we have answered your questions here.
If you can't find the answer you're looking for? Get in touch with us.
NEWS

Latest Blog Articles
Have any question or need any Consultation?