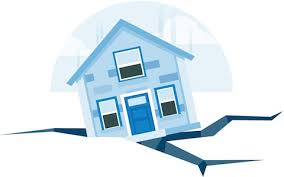 Latents Defects INSURANCE
Owner Builders
---
In the event that a structural defect affects the structural integrity of the building causing the building or any part of the building to be considered unsafe and therefore unliveable.
---
It is a hassle-free solution which doesn't rely on proof of negligence, just proof of defect and damage, because negligence and fault do NOT have to be proved, ensures that rectification is swift and easy.
This policy is transferrable, and it will be an added benefit if you choose to sell.
This could be you?

Carpenter on disabled pension takes on one of Australia's biggest builders and wins but at what cost.
He agreed to pay $193 000 for his home to be built but then things started to go wrong
It started a 2-year legal fight.
The Age – 10th October 2017
Benefits of Cover for you.
| | |
| --- | --- |
| 10-year non-cancellable policy | Transferrable to future owners on disclosure to underwriters |
| No delays over whose fault | Owner/developer/builder protected |
| Asset protection | Avoid delays due to litigation |
| Insurer (Certain Underwriters at Lloyd's) fixes | No delays over remedial work |
| Increase Asset value by having insurance protection | Where rights of recovery exist, it is at the insurers expense not the Owner or Builder |
There are many examples where defects caused by poor design, workmanship or materials which are not apparent until 5,8 or 10 years after completion. To fix any of these problems will be very expensive and cause untold disruption to your lifestyle.
Your Latent Defects Insurance policy is in place for you to claim, The insurer, not you will rectify the damage to which the policy responds. It is a 10-year policy, transferrable to the next owner and is a one off premium payment to secure the 10 years cover not an annual premium payment.
Your responsibilities are, to ensure that during construction works, all known defects are rectified prior to the Completion Certificate being issued, as the policy responds after the Completion Certificate has been issued.
Why you should buy Latent Defects Insurance
You now are better protected because instead of relying on tradies and suppliers to 'do the right thing', and structural defects may not become apparent until years later.
E.g. Roof sags – Trusses incorrectly fitted
Walls buckle- the timber was left in the yard and warps prior to installation
Slab cracks- mesh not added or incorrectly placed
And what about waterproofing, second story floor beams…
All of this you will not see until years later when rectification could cost a fortune.
Solution = Latent Defects Insurance
Policy Covers:
| | |
| --- | --- |
| Developer, Builder, Owner Builder, Homeowner & Future Purchasers - Owners Corporation/Body Corporate | Structural Defects |
| No fault requirement | 10 Year Policy |
| Non-Cancellable | Underwritten by Certain Underwriters at Lloyd's |
What we require:
| | |
| --- | --- |
| Application form prior to starting | Building Permit |
| Completion Certificate | Approved inspection |
| Technical inspection report | Payment |
Who else can access this product?
| | |
| --- | --- |
| Developers, Body Corporate | Residential and Commercial Builders |
FAQs

Frequently Asked Questions
Welcome to our FAQs section, we have answered your questions here.
If you can't find the answer you're looking for? Get in touch with us.
NEWS

Latest Blog Articles
Have any question or need any Consultation?